Many fans of The History Channel and perhaps their most frequently aired show, 'Pawn Stars', have often heard Rick Harrison say, "I know a guy who knows a lot more about this kind of stuff than I do, so let me get him in here." Sounds familiar, right?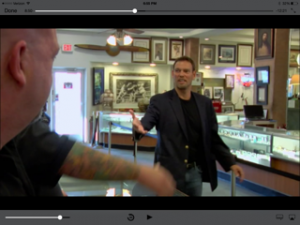 John Reznikoff has appeared personally and worked behind the scenes with many autograph items that have appeared on the show. Founder of the world renown historical collectors venue, University Archives, Reznikoff has worked as an advisor to several of the shows other autograph authenticators. He has helped the three generations of Harrison men and fan-favorite, Chumlee as well. Rick and the rest of the World Famous Gold & Silver Pawn Shop clan have a broad knowledge of all things historically valuable, but have needed the expert eye of John dozens of times. John has authenticated such works on the show involving Houdini, John Quincy Adams, John F. Kennedy, Paul Newman, and Isaac Newton.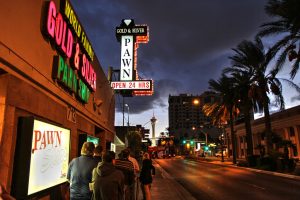 However, there are some drawbacks when working with producers. For instance, the production limitations had John identify a screenplay of The Godfather as signed by Al Pacino rather than what a few said was the signature of the director, Al Ruddy. Reznikoff laughed at criticism for the "mistake", but what many of these critics have failed to see is behind the back of the behind-the-scenes. The screenplay, with the help of John, was eventually able to raise $12,000 ($11,000 more than "valued" on Pawn Stars) for charity.
Despite the Hollywood tendencies spilling over into Vegas, there's no question why Pawn Stars frequently calls on Reznikoff to authenticate for them. Many other shows that have received critical acclaim have gone to Reznikoff for his help. Even the go-to website for nitpicking critics, Ripoff Report, gives him their stamp of approval! Outside the small screen you will find him authenticating for historical fairs, governmental agencies, legal cases, and even private consultations. No one can question the man's knowledge, hard work, and integrity that goes into what's written beyond the pen and paper. It's good to see people like John Reznikoff bring actual reality to reality television these days.